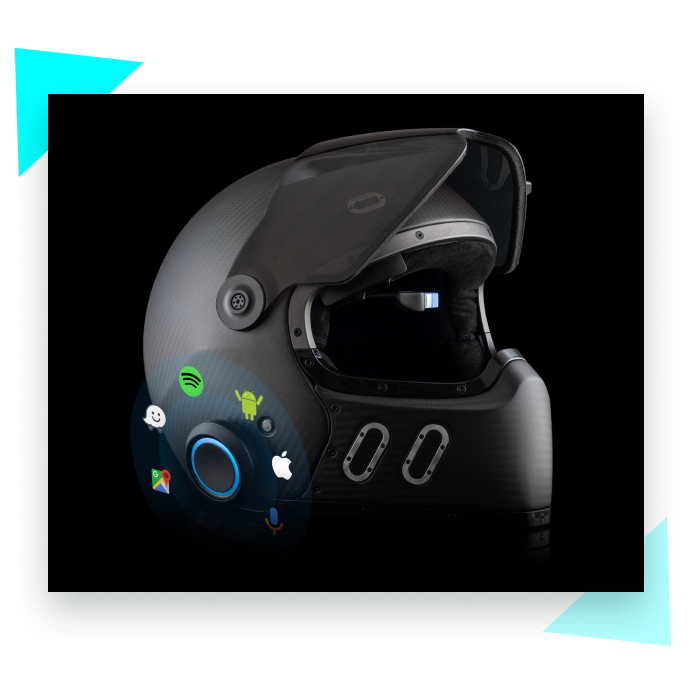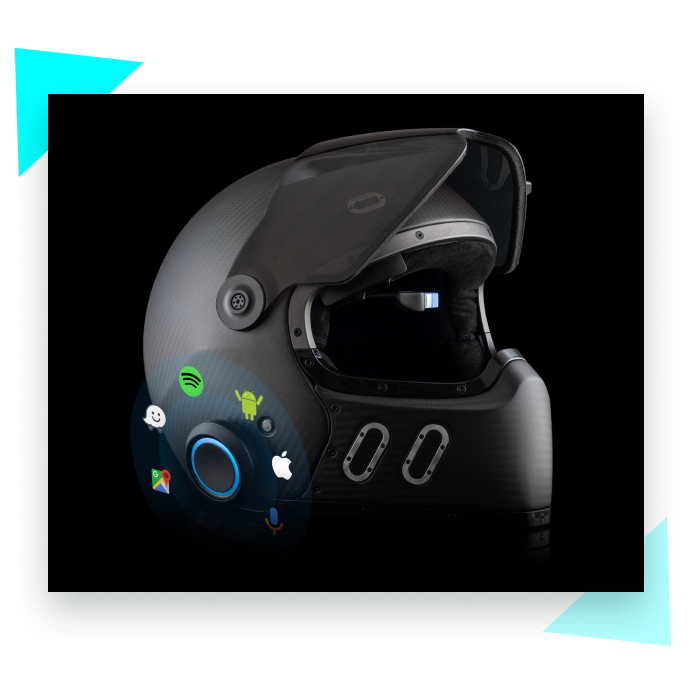 Don't quit the Eyes road anymore!
Head-up display compatible with all types of helmet and glasses.
The Nano Oled display also offers 100% transparency and vibrant colors so you can keep your attention on the road.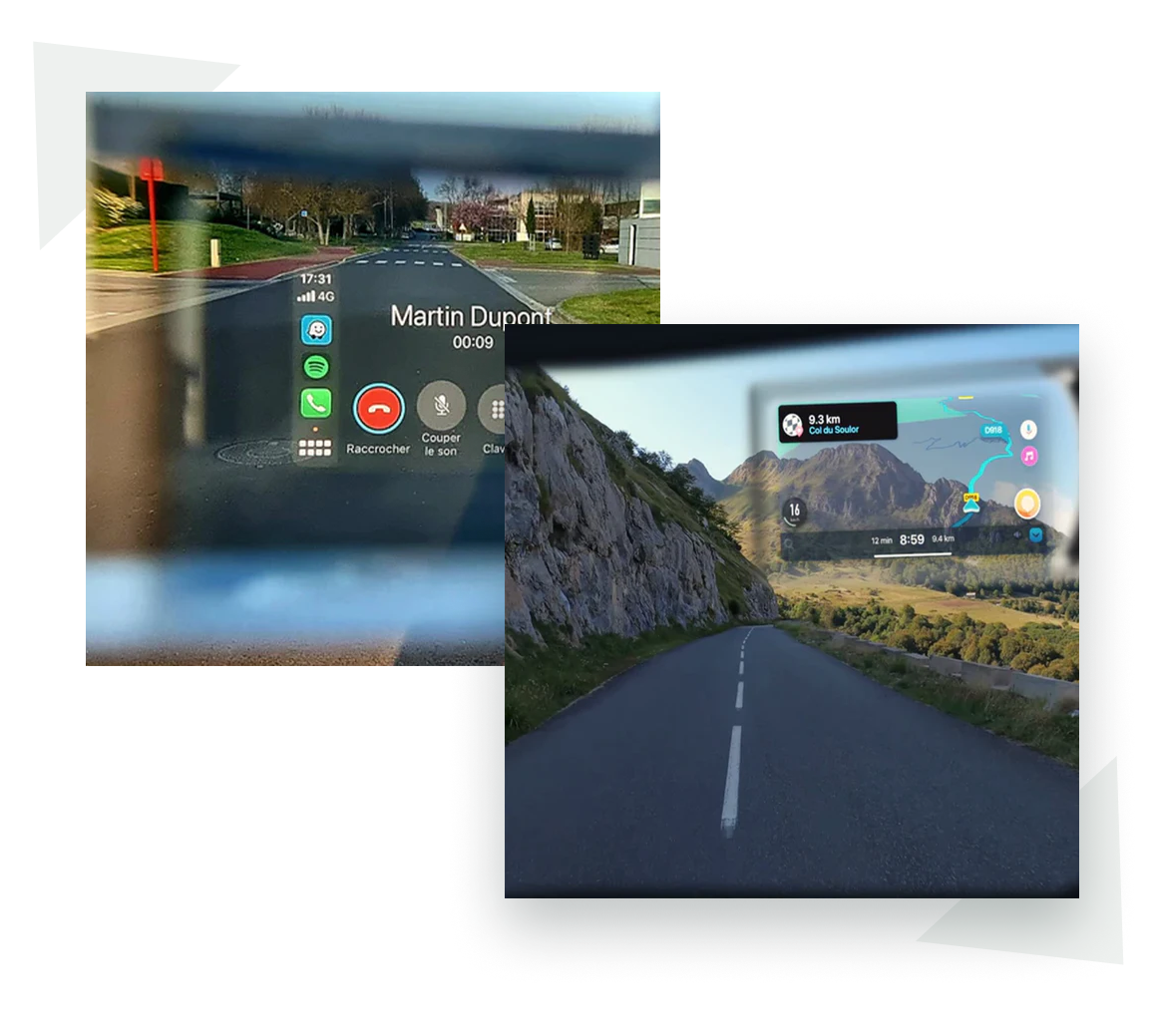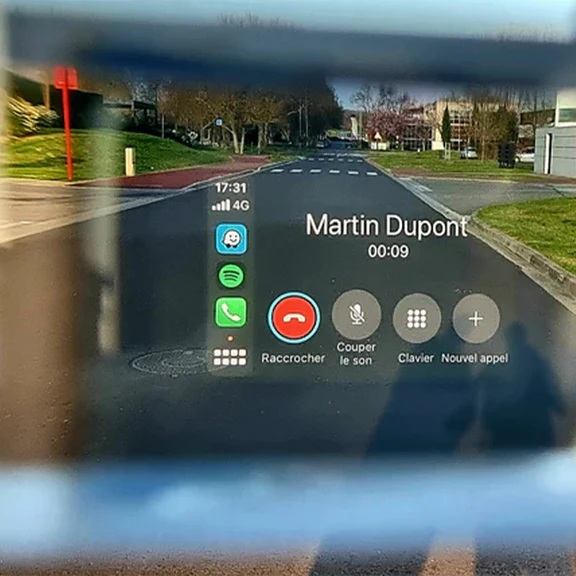 Your apps directly in your field of vision
By offering a safer alternative to the use of the handlebar phone, this head-up display displays GPS, Intercom and music applications directly in your field of vision by being integrated into your motorcycle helmet.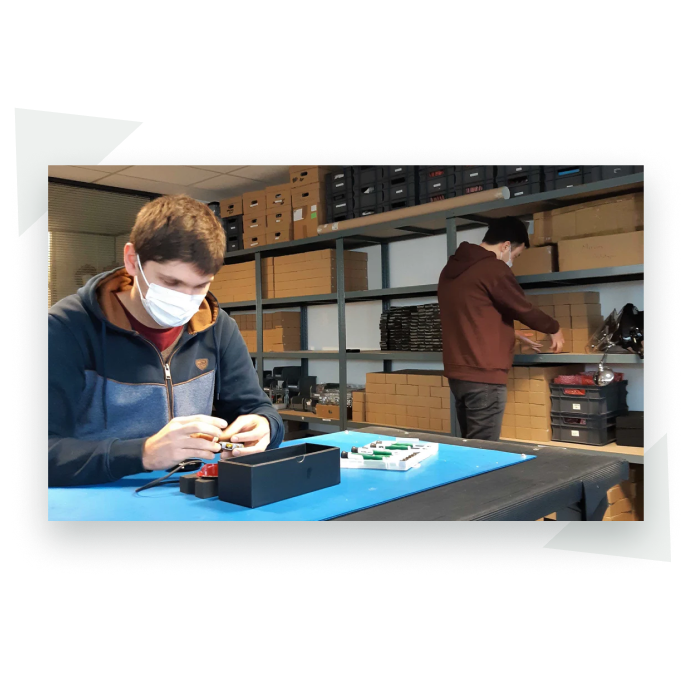 Discover our story
Eyelights was born from a personal observation and experienced by thousands of motorcyclists: there is no safe and reliable alternative to the GPS fixed on the handlebars which forces you to divert your attention from the road.

Inspired by the technologies used on fighter jets, EyeRide is a futuristic device bringing augmented reality directly into the rider's field of vision thanks to head-up display (HUD) technology.