Being a fire fighter and biker, I was looking for an alternative to my gps placed on a fork mounted, which caused a lot of absentry from the gaze on the road. It was then that I discovered AyeRide, a quality head-up display. It allows you to be informed of the road features on our journey. Simple, efficient, secure, the AyeRide ticks all the squares that a biker searches for daily and this is a real advance in the fight against fatal accidents.
For me, the perfect to drive especially here in the big city. Pinpoint navigation without having to attach the phone or a navigator to the bike. Current traffic changes always in view. The speakers are great and have a great sound. The installation is simple and also the connection with the cell phone went almost as if by itself. A really useful little device. I love it
I've had the EyeRide for a year now and love it! The quality is top, the installation relatively easy on my helmet, the sound is great, the image is perfect, I always put Waze in visualization to have the alerts and my speed (and the excesses 😉). For long trips I connect it to the powerbank with my phone. For road-trips, I connect the powerbank to the usb of the motorcycle (unlimited duration)✌️
The EyeRide ticks all the criteria I was looking for: practicality, safety, GPS, calls, intercom, music. I always ride with this product on without having to lower my head to the handlebars✌🏻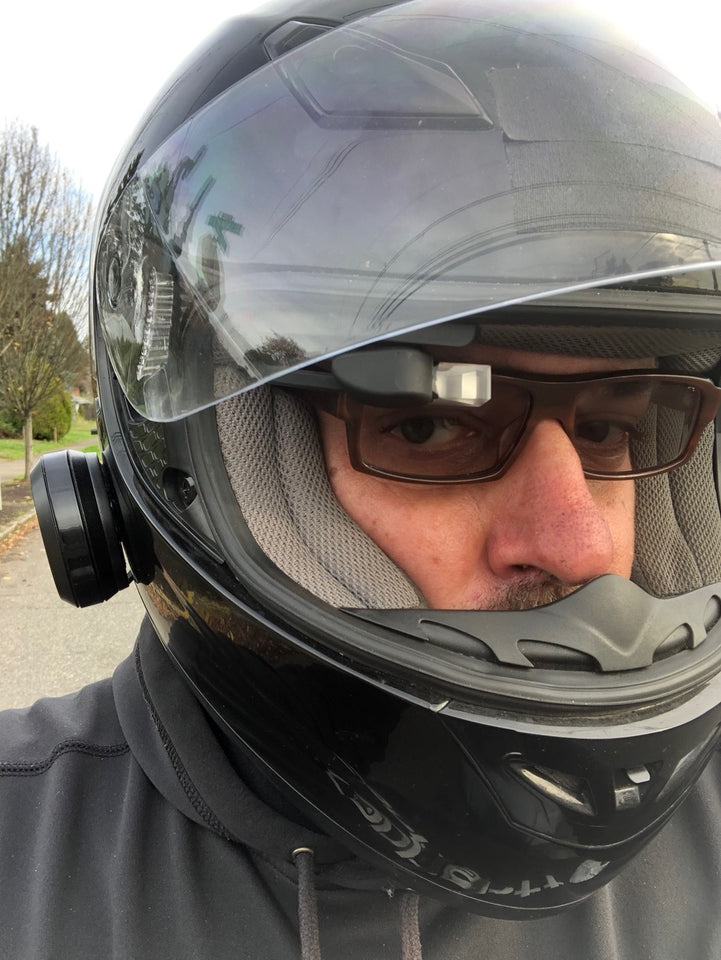 I am very satisfied with the EyeRide system and I commend EyeLights. It can also make you a safer rider. Recommended.
Adept of new technologies, EyeRide is a must-have for any futuristic biker
Like my jacket, gloves or helmet, my new EyeRide is an integral part of the safety package in my daily travels.
Unparalleled visual comfort, all the important information is displayed in the head high while keeping both eyes on the road, no discomfort observed to date, it's really great!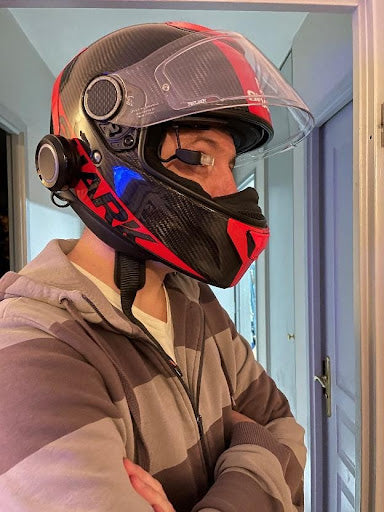 Hi EyeRide team. So here I have the new toy for a few weeks and it has taken the place of a Scala Rider and brings a lot of improvements: the image obviously, already it changes life especially for the nav, and then the louder sound! On the other hand the interface is quite frustrating since it is intended for a touch screen and the voice assistant does not do everything, but hey we manage, we should improve the autonomy and the app is limited at the moment but I imagine that it will improve over time. Perhaps making the module less thick and removable would be a plus, especially to recharge it without lugging the helmet in a future version.
So much for my return, yes I see flaws and details but from there to come back to just the audio, not clearly.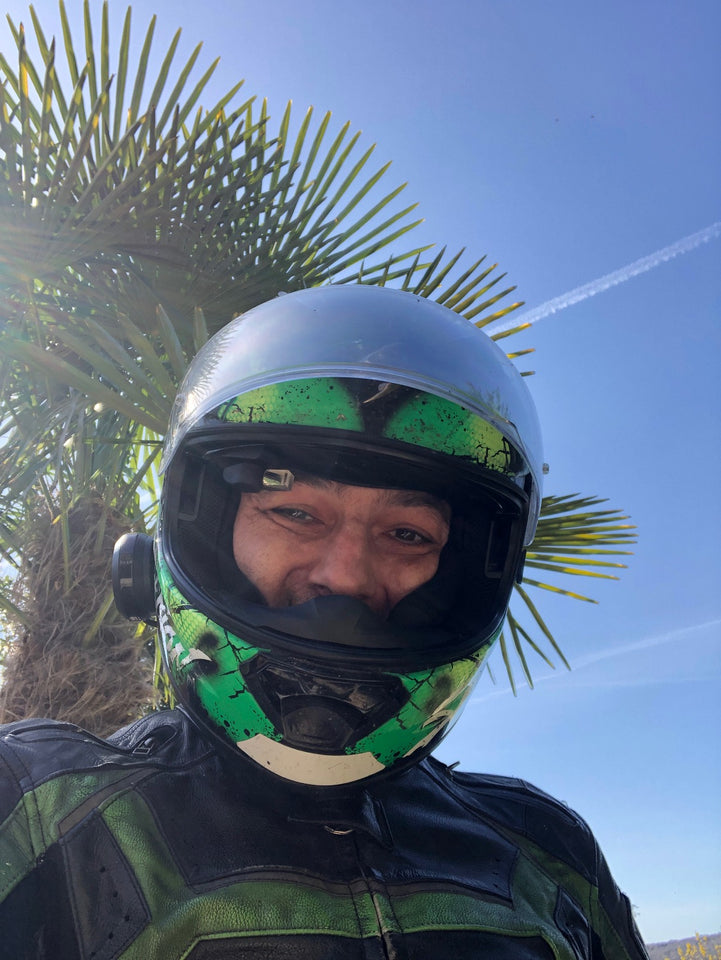 Hello to the whole team.
What about this wonderful toy of technology that is the new EyeRide: quick set-up, easy setup, smooth operation and super convenient.
I don't regret my old Cardo Rider!!!
The visual comfort is exceptional, adaptation to my vision in a few minutes, I do not move without it.
Thank you for making us this little gem!
Just to tell you that this product fascinates me, it can do GPS, music etc. and all this in head-up vision it does not hinder driving at all, you just have to get started but it's fast!

The product is very easy to install, it's like an intercom.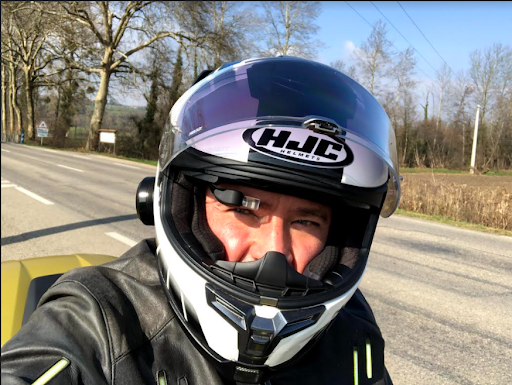 The evolution between the EyeRide (1st generation of HUD) and the Eyeride V2 is just phenomenal! The quality and clarity of the display, the excellent sound quality (both for music, guidance and phone calls) and its Carplay compatibility make it an everyday companion on the road.
Thank you for everything and especially for my safety.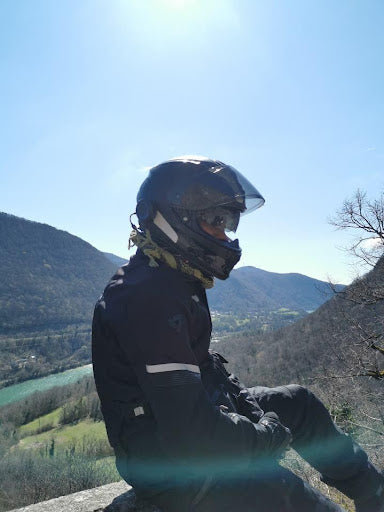 It is a pleasant equipment to use with a good display that you have to take the time to adjust to your person, the musical quality is good, the device does not lose much visibility just the battery that does not last hours otherwise I have a good experience of my use.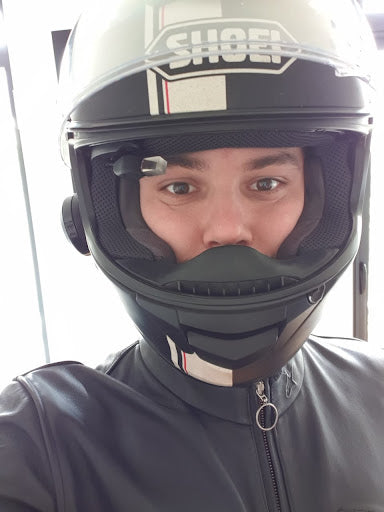 Hello
A little feedback for the EyeRide!
Config : Casque : Shoei GT AIR Android : Galaxy S9
Overall, I am very happy with the product. It is very functional. After that, I had a lot of problems with the Android version.  The interconnection with Google has been laborious. On Android, I couldn't get the internet connection. We had to tinker a little. But the after-sales service was very responsive. The hook of the optical module also had a hard time holding up at first. But it works well overall.
Interesting product for bikers: ❇️ EyeRide HUD ❇️ is a head-up display that projects in the field of vision GPS, call, music, and sms basically to make it simple it reproduces the screen of your phone in front of your eye so you directly visualize all the information. That way, it's much faster than lowering your head and looking towards your handlebars. It attaches to almost any headset😉👌🏻 It works with both Android and Apple; for my part it is Apple✅
Thanks to @eyelightsfr and trust them, you will not be disappointed.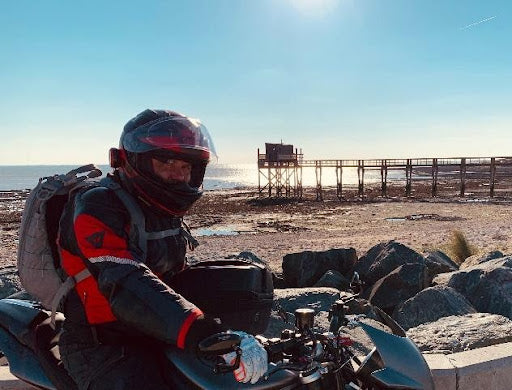 My EyeRide accompanies me to the end of the earth!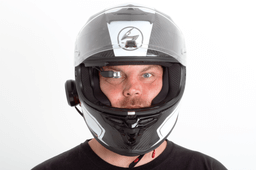 Till Ferges Journalist at Motorrad.net
Tired of looking at my handlebars and phone... EyeRide is a futuristic co-driver for bikers.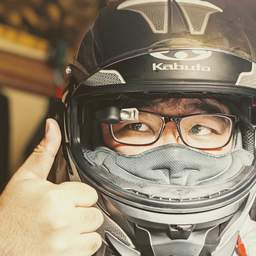 Keisuke EyeRider from Japan
I used it several times during a half-day touring. My device is a Google Pixel 3 and my helmet is an OGK Kabuto Kamui-II. I like the HUD very much. The sound quality of the speakers is also very good.
I was using a quadlock phone holder on my motorcycle but the vibrations generated destroyed my iPhone's camera sensor 2 times. So I turned to the EyeRide product and I'm delighted!
Attaching to my SHOEI GT Air helmet was not easy despite the 3M adhesive strips provided but today the system holds very well even open visor with a lot of wind.
The connection to the phone for Deezer GPS, SMS, Siri, everything works very well!!
I totally recommend!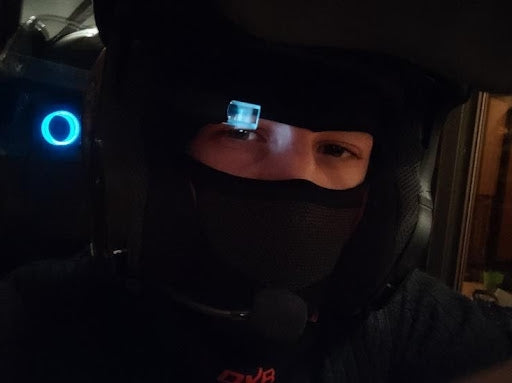 Hi all. I want to confirm that this is a good product. Accurate in audio as on video feedback. Big wrinkle to you all eyes on the road!!!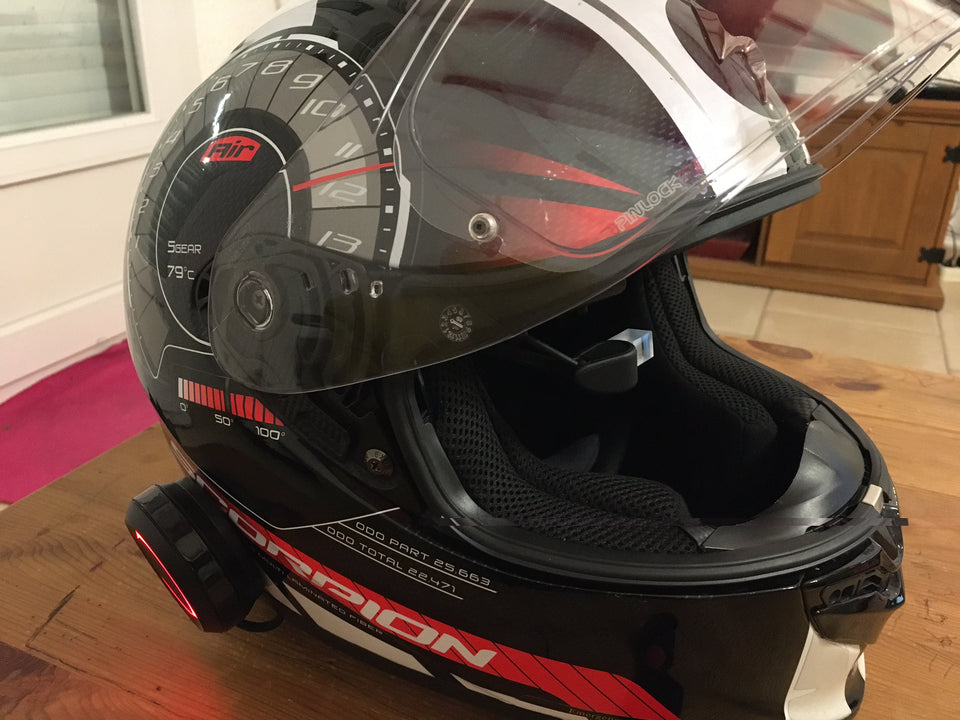 Here is a little feedback on the EyeRide: very easy to install, excellent quality of materials, good vision when driving as well as sound.

Very practical because no need for external GPS or other equipment, I am super happy with my purchase and to have participated in your adventure despite extended delays due to covid, but you have succeeded, so congratulations to you for this beautiful innovation.
The only remark I would make is not being able to manage the sound on the remote of the version I have.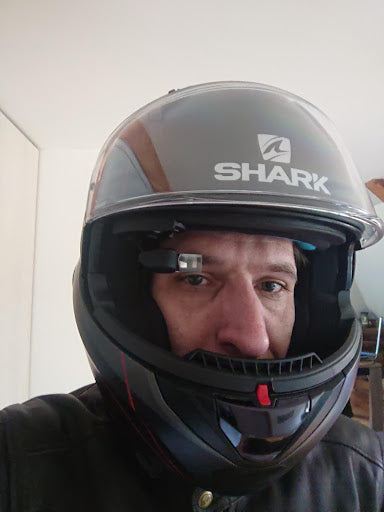 Good product properly finished, well visible, to perfect in the commands and interfaces, but do globally what is asked once taken in hand finally once we sing well with him 🤪 all is managed vocally and via OK Google.
I invite societyeye-lights.comto continue its efforts to improve the points noted by users and put all its energy into the evolution of the product, both in ergonomics and controls as well as protocols and software.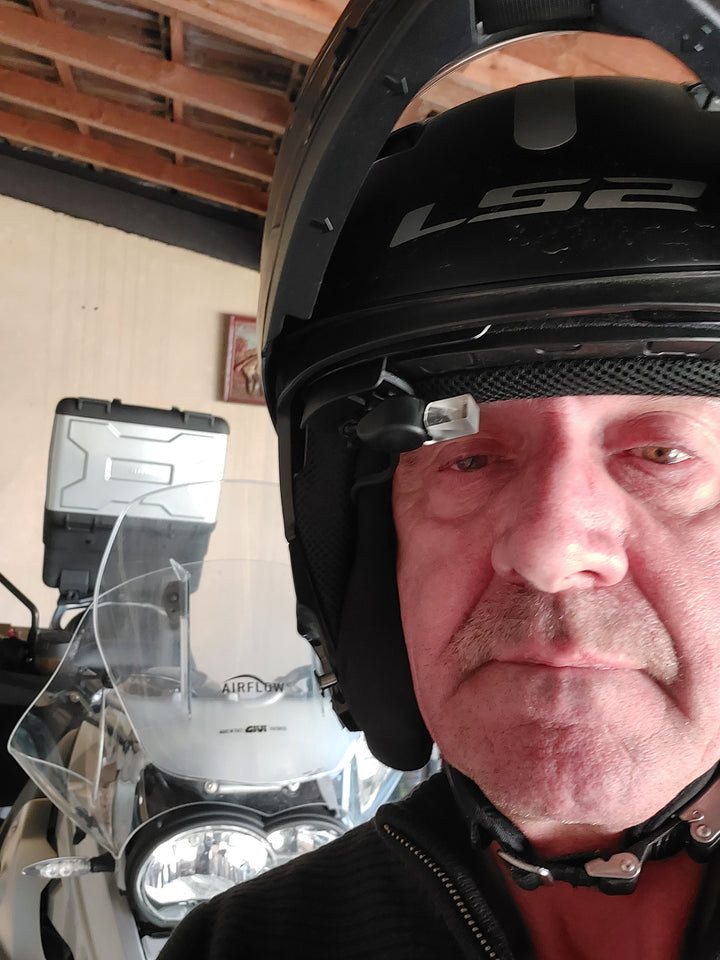 Hello, I have not used it much yet, it works well, better than the first version!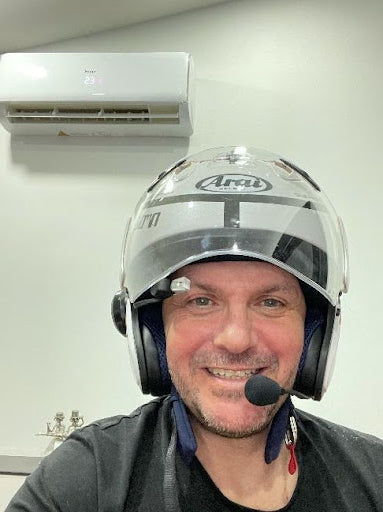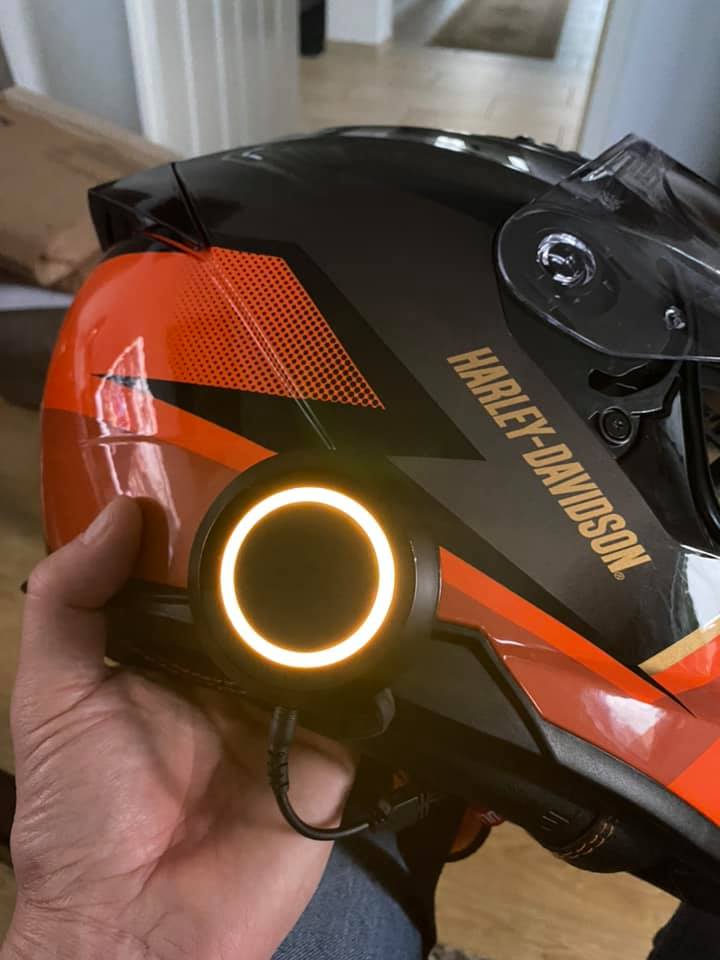 Works great with my IPhone 11. Connects quick too.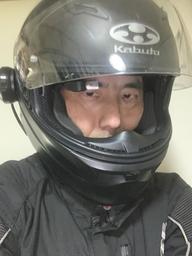 I am a satisfied user and I look forward to continuing to follow the success of EyeLights!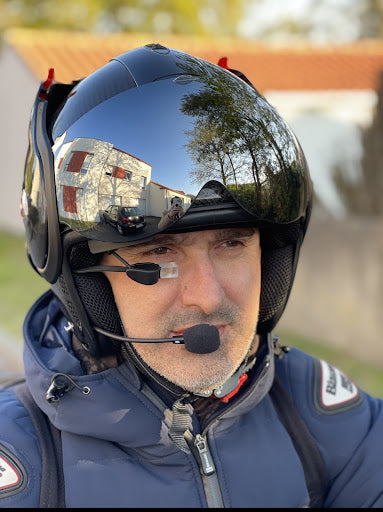 Hello to the whole team!
After waiting for months for my precious, I was finally able to install it in my helmet. I wanted for him a brand new setting at the height of the experience I was going to live. I chose the brand new ROOF BOXXER CARBON CAGE.
Being able to be guided, warned about dangers, taking and making phone calls, listening to your music, with incredible comfort, without taking your eyes off the road, is an incredible step forward for all bikers.
So he now shares my daily life and I promote it systematically.
And even with the police, who after arresting me for a simple check of papers, were intrigued by the lens I had in front of my eyes. So I demonstrated it to them.
Now, appointment in Corsica in May where the EyeRide will be very very useful for my motorcycle road trip.
See you soon for new adventures.
Motorcycling your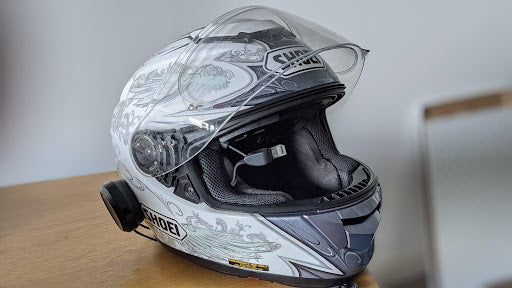 Sharlene Customer from Australia
I love the EyeRide! I tested it yesterday for a short trip and it was great! Thank you for this great product.
I finally received mine in the Philippines! Thank you EyeLights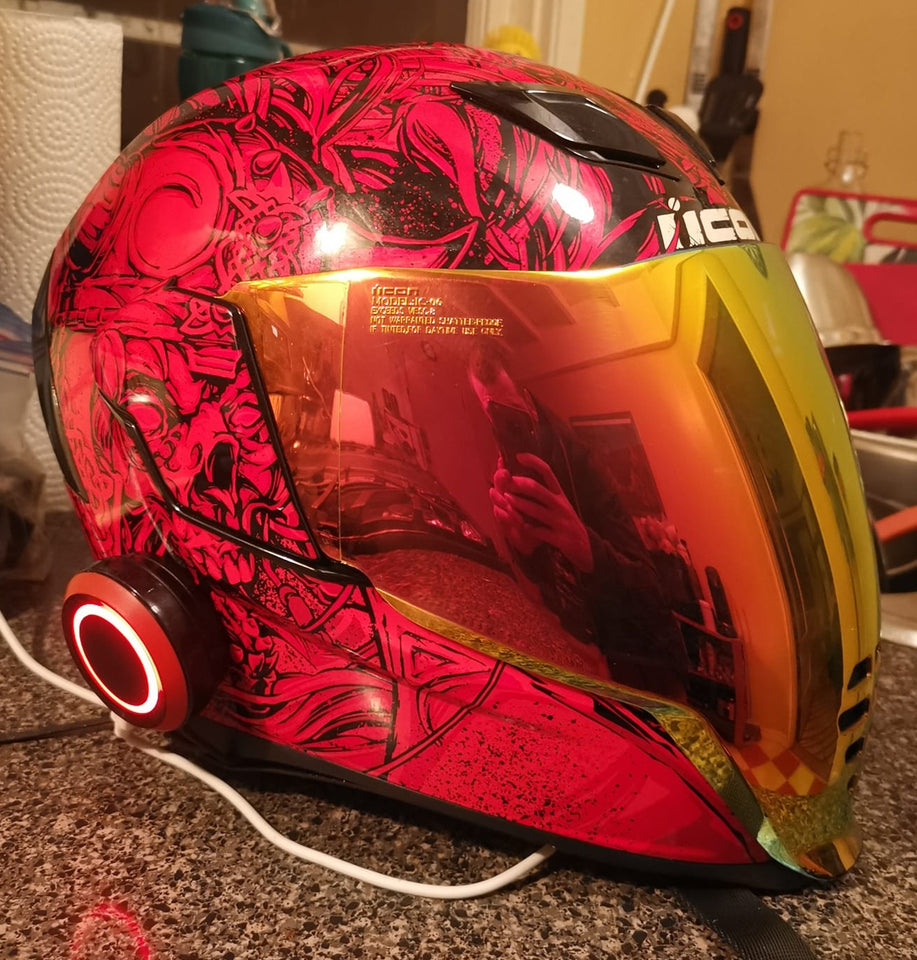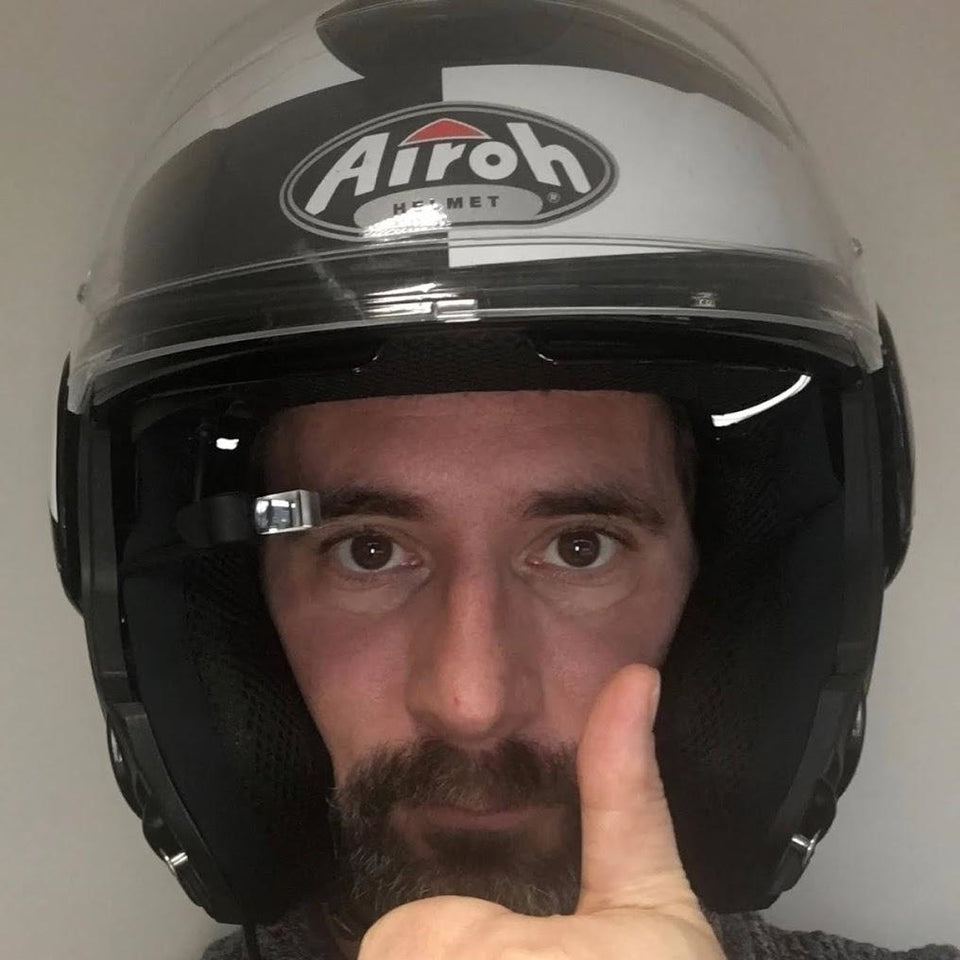 Once you get into the habit of having an object in front of an eye, the HUD is practical and everything works, so delighted!
EyeRide is intended for long walks as well as unknown journeys requiring the use of GPS, which saves battery on daily journeys.
The investment is worth it if you are a lover of long trips, the feeling of being a fighter pilot as a bonus!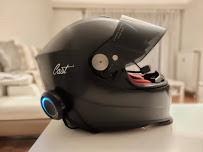 Carbon fiber helmet with VIVO Nex S works very well. Great product and support team!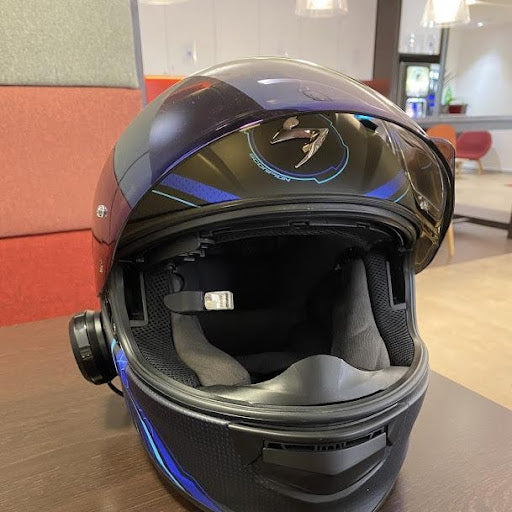 Innovation at the top, hyper-responsive and attentive team, the wait was worth it.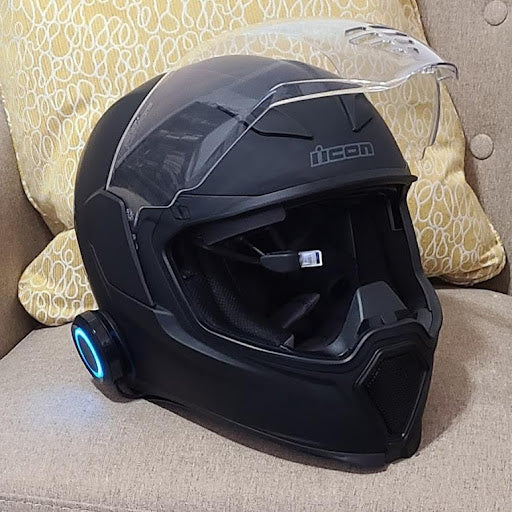 The technology is really great and I love being able to see all the details immediately all the GPS details. The Eyeride mounts very well in my helmet. Thank you for this great product!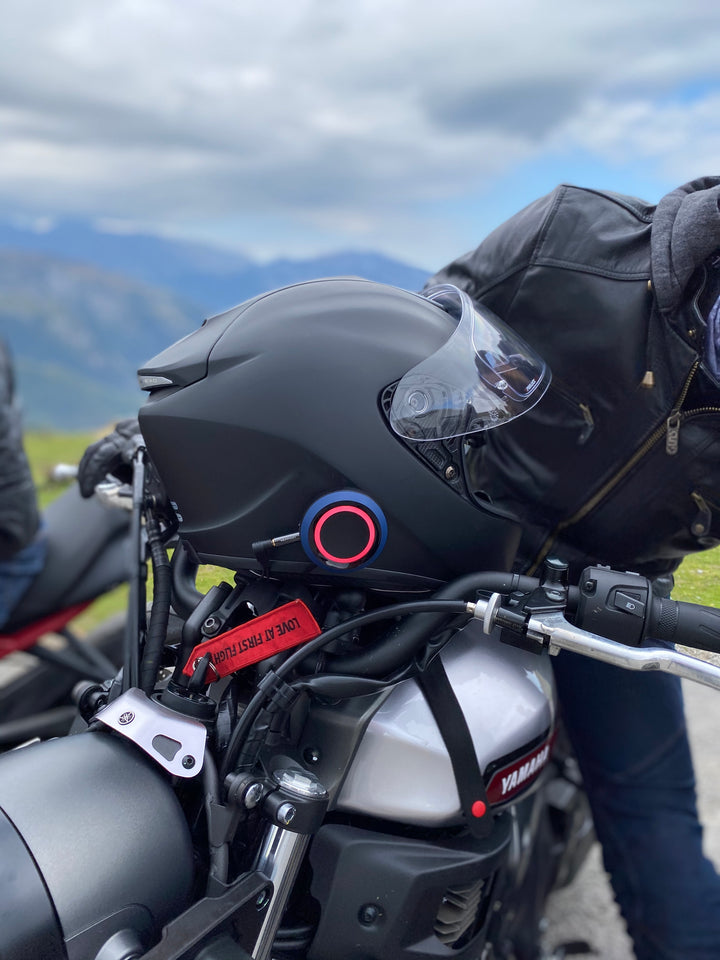 I am fully satisfied with the device and support. Thank you for the support provided so kindly.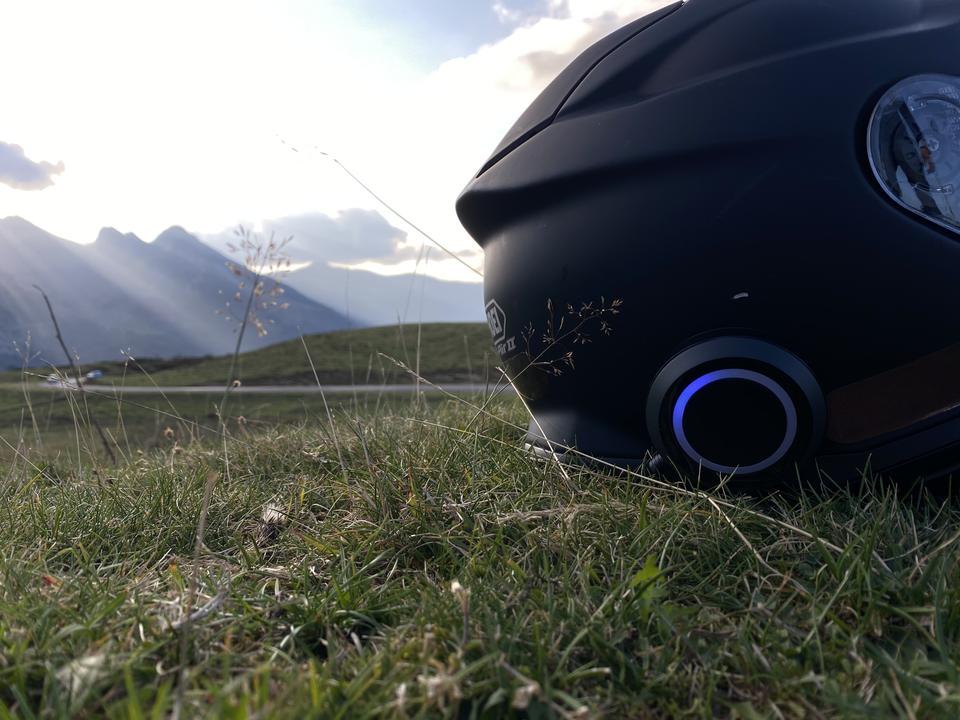 I love this product!
No more fighting to hang your phone in the right place and no need to lower your head and put yourself in danger!
I am on Android, with Waze, I have all the useful information for navigation.
The product and the post-purchase service are perfectly in my expectations.
Very good product, for the navigation part nothing to say. The rendering is really good. It is necessary to adjust the optics before each departure to visualize the nav part.
Good responsiveness of the after-sales service.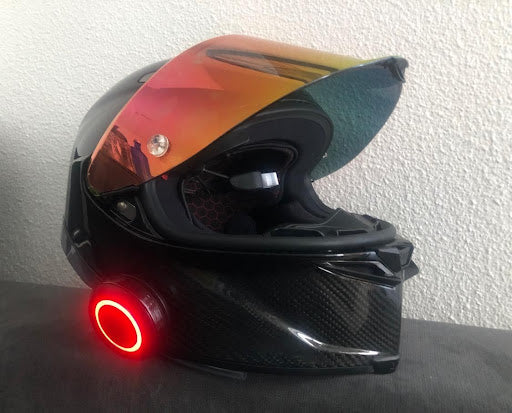 I had been tempted a lot by the Eyeride V1 but had never taken the plunge because of the non-compatibility with Waze. So I skipped it with the V2.
This version certainly still has some defects of youth, but does its job without any worries, namely to show me the direction via waze when I need the GPS.
It was through a crowdfunding campaign that I got to know this nice young company.
I have been using the EyeRide for 3 months now and the more I use it, the less I do without it. The display and audio are stunningly high quality. The autonomy of the module less (about 2 hours to date) but it seems that they are working hard to improve that. The module I had received had a very reduced autonomy (1h), after some exchanges with the after-sales service (they just checked that the load tests were carried out correctly), they asked me to send it back, they did not procrastinate the next day that they had received my module for expertise, they sent me a new one without asking me any question lol. The module was mounted very simply in my Shoei GT Air.
The soft part is in full evolution, I think that this module is only in its infancy and that it is the software part that will make it take a leap forward. I made them comments on the points that it seemed interesting to me to evolve, to each of my messages I had detailed answers such as "On such a point we took your feedback into account and we are currently evolving the software in this direction" or "that we will not be able to on this product for this or that reason but we take it into account for the next generation".
Being among the first users, I have already seen four points that I had raised treated by updates and I know that others are being processed. So it evolves very favorably. On the customer service side, I have always had good exchanges and the different people have always been very responsive and friendly.